Introduction
What is PPC?
Let us first learn what PPC is and what does PPC stand for. It stands for Pay-Per-Click.
Pay-per-click, is the advertising where you pay a charge that will make any website visible on the search engine result page (SERP) everytime someone puts in certain phrases or keywords.
Pay-per-click advertising is most commonly seen on search engine results pages, but it is also employed on social media platforms. Businesses may use Search Engine Marketing (SEM) to get their adverts in front of potential customers who are actively looking for products or services.
DiTech CDM excels in providing comprehensive and result-driven
PPC services in Mumbai.
Importance and benefits of PPC marketing for businesses
PPC campaigns with appropriate PPC marketing strategy are a staple of online advertising for a variety of reasons. Some of these benefits are:
Rapid Market Entry
In a single day, you may create your first ad and begin getting traffic. The most time-consuming aspect of the procedure is waiting for ad clearance from the platform, which usually takes a few hours.
Tracking and Targeting
PPC campaigns with targeting and tracking allow you to target hyper-specific keywords and geographical locations. This tool ensures that your marketing budget is not squandered and increases conversions.
Understanding How PPC Works
Explanation of the auction-based model
When the engines detect a query includes commercial intent (a user is looking for information about a service or product), an auction occurs as soon as the user submits their inquiry.
Your offer:
The first consideration is the amount of money an advertiser is willing to pay for a click.
Your significance:
The goal of search engines is to present adverts that people will want to click on.
Quality Score:
The Quality Score of an ad is determined by a number of relevancy elements.
Overview of ad ranking factors
The algorithm seeks to optimize the user experience by taking into account different parameters.
Bid Amount:
The advertiser's bid amount plays a significant role. This bid represents the monetary value an advertiser is willing to pay for their ad to be displayed.
Relevance:
The relevance of the ad to the keyword is essential. The search engine assesses how well an ad aligns with the user's search query.
Ad Quality:
The quality of the ad also comes into play and affects its performance.
Types of PPC Advertising Platforms
Pay-Per-Click advertising options, including 'PPC marketing strategy,' are available on a number of popular sites. The most popular of them are:
Google Ads: Google is the undisputed king of search engines. As a result, the prices for Google Ads paid advertisements are greater. Advertisers participate in bidding to secure prominent display positions for their ads. They have the opportunity to showcase their services, promote products, or even have their videos featured on the platform.


YouTube: YouTube ads form a significant part of online advertising, providing businesses and individuals with a platform to promote their products or services on YouTube. These advertising options come in various formats, such as skippable video ads, non-skippable video ads, bumper ads, etc.


Facebook Ads: Businesses and organizations can use Facebook advertisements to market their products or services on the Facebook network. Advertisers can design campaigns that target specific demographics, interests, and geographic areas.


Instagram Ads: Instagram Ads enable businesses and individuals to promote their products or services on Instagram. These advertisements appear in the form of sponsored posts, which are smoothly incorporated into users' news feeds. Instagram advertising can be purchased on a pay-per-thousand-impressions (CPM) or cost-per-click (CPC) basis.


Microsoft: Microsoft Advertising, formerly known as Bing Ads, is an advertising platform that allows businesses and people to build and run advertisements on the Microsoft Bing search engine and the Microsoft Advertising Network.
We are a leading PPC advertising company Mumbai and implement effective PPC marketing strategies on all these platforms as part of our PPC service in Mumbai.
What is a PPC Campaign? How Can You Build a Successful PPC Campaign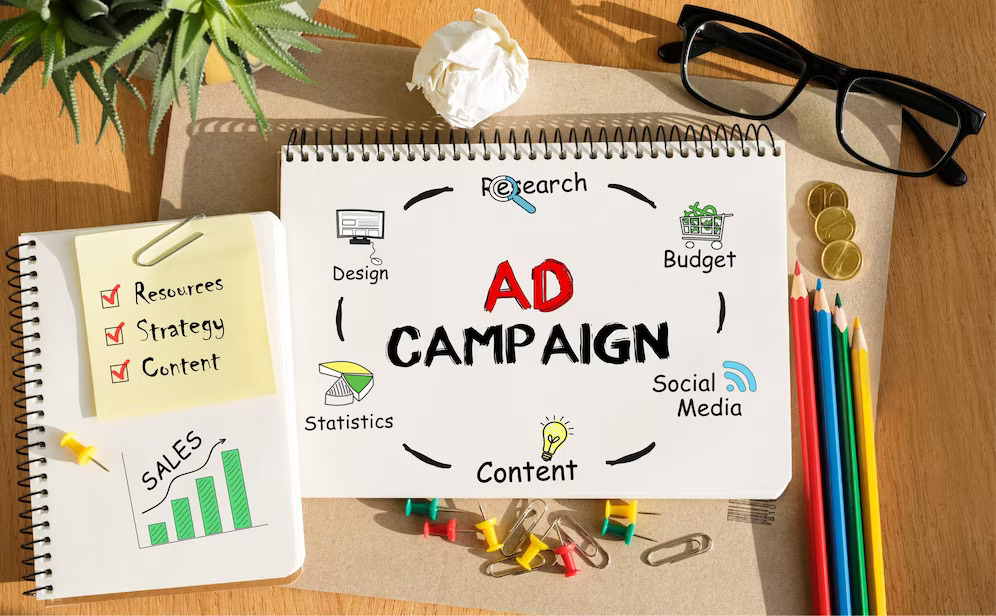 The most important step in creating interesting and effective PPC ads is to create a well-defined ad campaign which captures your target audience and paves the road for a successful online advertising journey.

You will need to go through them all to construct a successful marketing strategy.
Define Goals: Defining your goals can assist you in selecting the platforms and ad types best suited to your marketing needs.


Select a Campaign Type: There are various types of paid advertising available, and the selection depends on the platforms where the target audience can be reached effectively.


Optimize Your Landing Pages: Creating distinct optimized landing pages for your ads can be difficult when conducting PPC keyword research and targeting a big number of keywords.


Examine and Improve Your PPC Campaign Strategy:When you utilize the correct tools, optimizing your advertising fits effectively into the ad development process. As a result, the main focus of your analysis should be on determining how keyword research and targeting features best drive your marketing goals.
We have gained expertise as a trusted pay per click company in Mumbai.
Understanding PPC Budgeting and Bidding Strategies
A PPC budget is the amount of money dedicated to online traffic acquisition efforts because advertising charges are only incurred when a prospect clicks on your ad.
Determining an appropriate PPC budget
Establish a Profitability Objective
Determine Keyword Themes Based on Intent
Examine Previous Results
Exploring different bidding options
A subset of Smart Bidding techniques is included in the collection of automated bid strategies.
Target CPA (cost per acquisition): You specify your target CPA — how much you're ready to spend for a conversion — and Google will seek to create bids that average out to that CPA objective.
Target ROAS (return on ad expenditure): Based on the goal return on ad expenditure, this strategy seeks to maximize revenue or conversion value.
Enhanced CPC (ECPC): This method raises the maximum CPC bid in auctions where the algorithm predicts a higher likelihood of conversion and reduces the offer in auctions where the algorithm predicts a lower likelihood of conversion.
Target Impression Share: Target impression share is one of the Google Ads bidding strategies that focuses on increasing the visibility of your adverts by aiming for a specific percentage of impressions in ad auctions.
Targeting and Audience Segmentation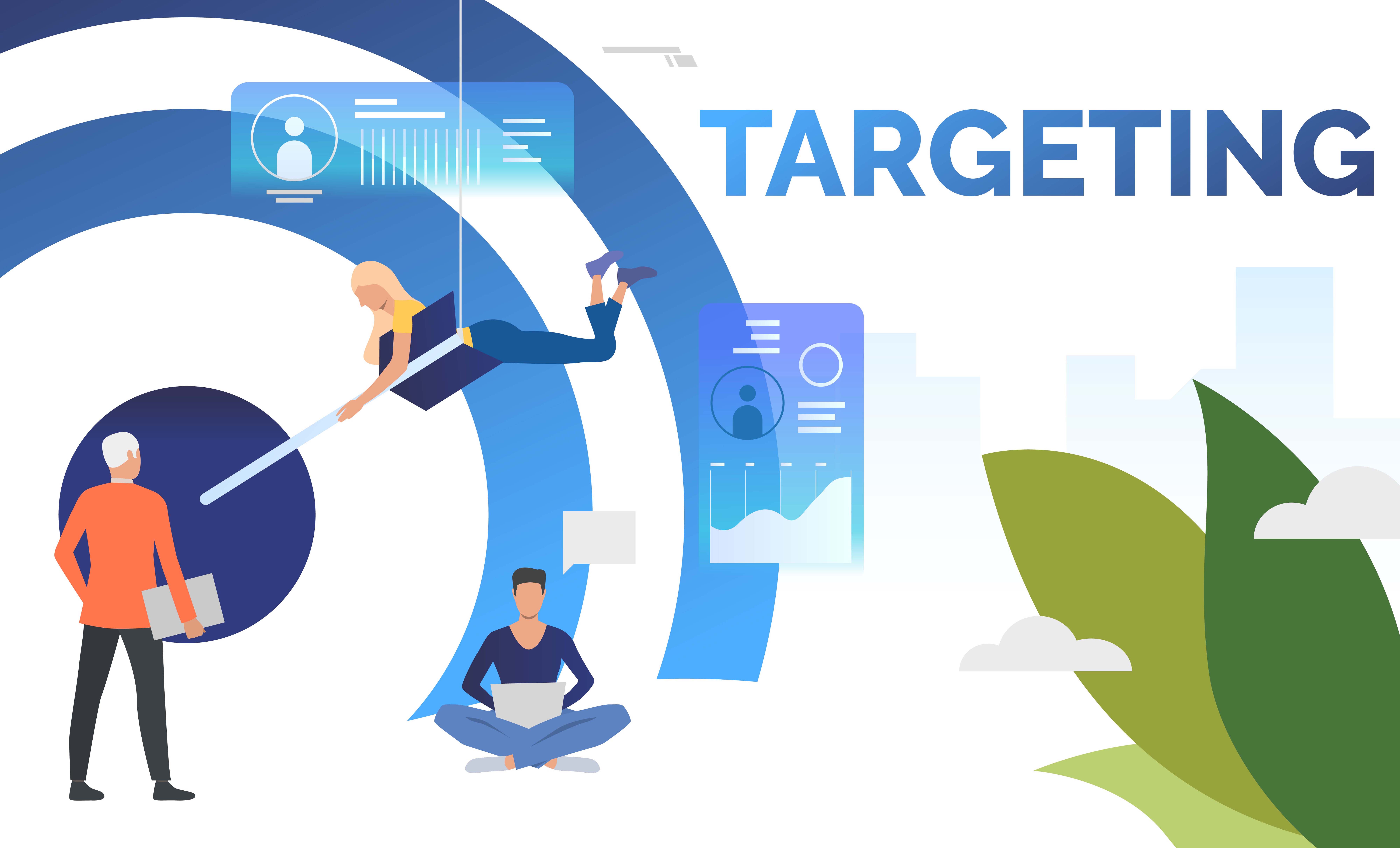 It is the practice of segmenting consumers based on demographics or hobbies in order to find the right person on the right gadget at the right time.Audience targeting enhances the likelihood of connecting with consumers who have a genuine interest in your products or services by using relevant messaging.
Utilizing geographic targeting
Geo-targeting is a paid advertising approach that is aimed to target a specific population. You can send your message to prospective clients based on their geographical location by employing geo-targeting tactics in Google Ads.
Demographic targeting and audience segmentation
In demographic targeting, including target audience segmentation and target market segmentation, advertisers can target their adverts based on demographics such as age, gender, income, education level, and geographic area.

Audience segmentation is a critical component of efficient PPC advertising because it allows advertisers to target particular groups of people who share similar qualities or habits.
Behavioral targeting and retargeting strategies
Here are three suggestions for developing a comprehensive behavioral targeting retargeting plan:
Consider the relationships between behaviors.
Make use of a smart digital advertising platform.
Select the low-hanging fruit.
Don't overlook email retargeting.
A/B Testing and Performance Optimization
A/B testing is a marketing experiment where the audience is divided to test different versions of a campaign to see which works better. This technique for performance optimization assists advertisers in making data-driven decisions.
Tracking and Measuring Success
It is critical in pay-per-click (PPC) advertising to measure key metrics in your campaign so you can gauge performance and ultimately determine if your campaign is a success.
Understanding key PPC metrics
Click-Through Rate (CTR): The percentage of people who click on your ad after viewing it is measured by the Click-Through Rate.
Cost Per Click (CPC): The cost per click is the amount you pay for each ad click.
Conversion Rate: The percentage of visitors who perform a desired action is referred to as the conversion rate.
Common PPC Mistakes to Avoid
There are numerous blunders that you may make, and even the smallest blunder can have a significant influence on ad performance.
Identifying and rectifying budget wastage
When you look at the Google Ads account, this waste is sometimes visible. However, it frequently does not become apparent until you conduct a more thorough audit of the paid search programme.
Here are some efficient methods for reducing wastage in your PPC budgets:
Double-check your campaign settings!
Disable Broad Keywords
Get rid of non-converting keywords
Make use of Bid Modifiers
Poorly optimized campaigns and keywords
This can cause a variety of concerns. The key to an optimally constructed campaign is organization, and by properly organizing the pieces, you'll be able to reach out to prospective clients with your ads.
Overlooking negative keywords and their impact
Negative keywords are words or phrases that you don't want your adverts to target when they appear in a search query. It will take some effort and research on your part, but creating your own list of negative keywords is critical to success.
Staying Updated with PPC Trends and Changes
Virtual reality, voice search, artificial intelligence, and visual search are expected to make the most future impact regarding the way you ought to conduct PPC advertising. Each big algorithm change provides a hurdle for search-engine specialists, who must then scramble to keep their hard-won SEO placements.
Conclusion
When it comes to PPC campaign strategy, there is a lot to cover, which is why many businesses employ PPC management solutions to expedite the process. DiTech CDM, a pay per click agency in Mumbai, provides the data you need to do the research necessary to create the most efficient PPC campaigns, from competitor analysis and keyword research to ad research and media buying. Our platform, as a leading PPC advertising company Mumbai, gives new insights based on real data, allowing you to optimize your PPC campaign approach to suit your viewers' expectations.

Contact us today for more details on our comprehensivePPC services in Mumbai solutions!