Strategic social media marketing for small business is key for its success. Smaller enterprises need to display heightened flexibility, adaptability, and creativity compared to larger corporations, which possess the luxury of allocating extensive time and resources to their activities. To captivate your intended audience via social media, a methodical strategy must be employed to ensure effective engagement.

The social media marketing tips you require to promote your small business in 2023 is provided below.
Why should your small business use social media?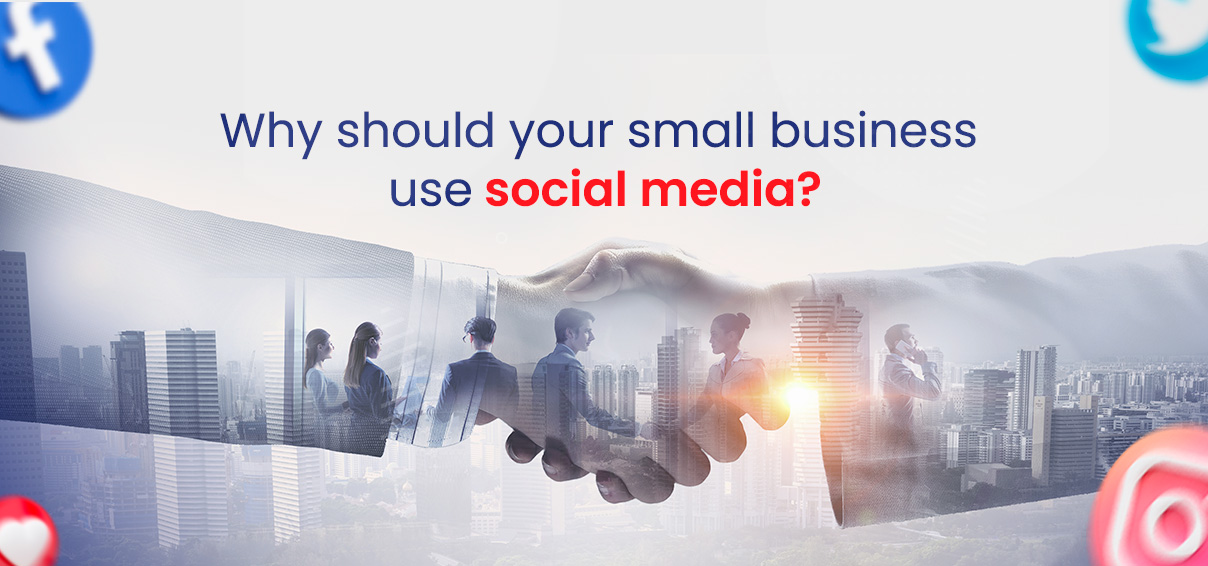 At present, 4.2 billion individuals are actively engaged on social media platforms. These people log onto social media every day for an average around 2 hours plus 25 minutes. Social media has expanded its reach beyond large corporations. In fact, 52% of small-to-midsize firms post on social media once every day, and 71% utilize it to sell themselves, often relying on dedicated social media marketing services to drive their growth.

Listed below are the five primary advantages of utilizing social media for small business.
Obtain more prospective clients
The level playing field built through a social media management platform enables small businesses to vie with well-established counterparts for the attention of the customers. You may reach a larger audience and influence them to buy from your brand by employing social media channels to offer engaging and fascinating content.
Grow your brand awareness
An effective social media marketing strategy will enhance the visibility of your company. When you provide intriguing, pertinent material, people are going to share it among their followers, expanding your exposure and reach. The more people see your brand online, the greater the likelihood that they will get accustomed to it and subsequently make a purchase.
Greater understanding of your customers
Even while you might know a little bit concerning their demographics, using social media can assist you discover more specific details about their preferences, requirements, behaviors, and hobbies. This priceless consumer information may be used to enhance your social media strategy and make sure that the material you're producing is appealing to your target audience.
Better understanding of your competitors
You can learn what is and isn't working for your rivals as well as some suggestions for your own strategy by observing what they are doing. A great social media campaign must incorporate this rival data. Through conducting competitive analysis, you can discover what is working and not working for businesses similar to yours.
Create enduring connections with your customers
Developing relationships with your customers is important. Building relationships with your customers and long-term maintenance of these relationships can be achieved by demonstrating your concern for your customers' needs and their interaction with your company. Advancement in social algorithms occurs, along with gaining fresh and free visibility, when your content is shared and appreciated by your followers.
For optimal online presence and strategy execution, think about collaborating with a social media agency in Mumbai. A specialized social media marketing agency for small businesses can help you take your brand to the next level.
Best Social Media Platforms for Small Businesses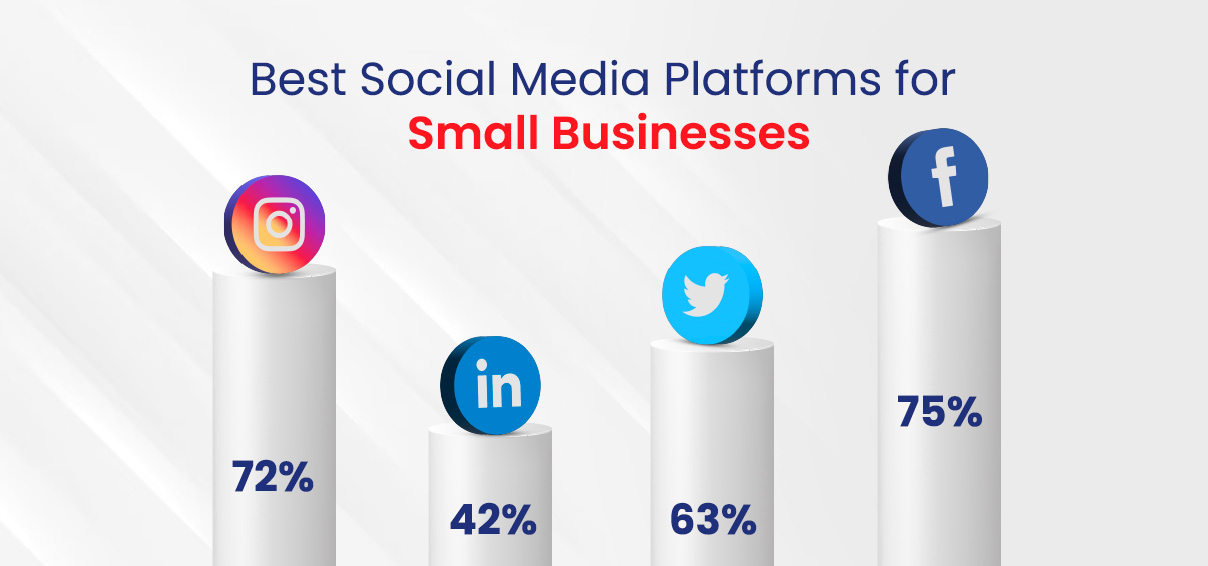 To reach various audiences or to accomplish a variety of business objectives, you can use different social channels.

The top social media sites for small businesses are listed below:
Facebook
Whatever your opinion of this social media titan may be, Facebook is still the most popular social networking site on the planet.

Consider these inquiries before utilizing Facebook for your tiny business:

Who is your target audience?
What is your goal in business?
How much time can you commit?
Instagram
In contrast to Facebook, which serves as a generalist network, Instagram allows you to focus on a particular area of interest. This characteristic renders it a potent platform for endorsing products and services.
Twitter
With more than 200 million active users every day, Twitter ranks as the ninth most visited website in the world. People go to Twitter to learn what is going on right now. Because of this, journalists and news organizations adore Twitter, for its ability to provide relevant content that is immediate and current.
TikTok
It's possible that you believe TikTok marketing isn't appropriate for your brand. However, even well-known companies with a consumer base that is far older than Gen Z are trying their hand with this medium as using TikTok for your small business can be very beneficial.
YouTube
YouTube stands out as one of the most influential visual search engines. YouTube is a great platform for advertising goods and services in addition to having a sizable audience.
Tips for small businesses on social media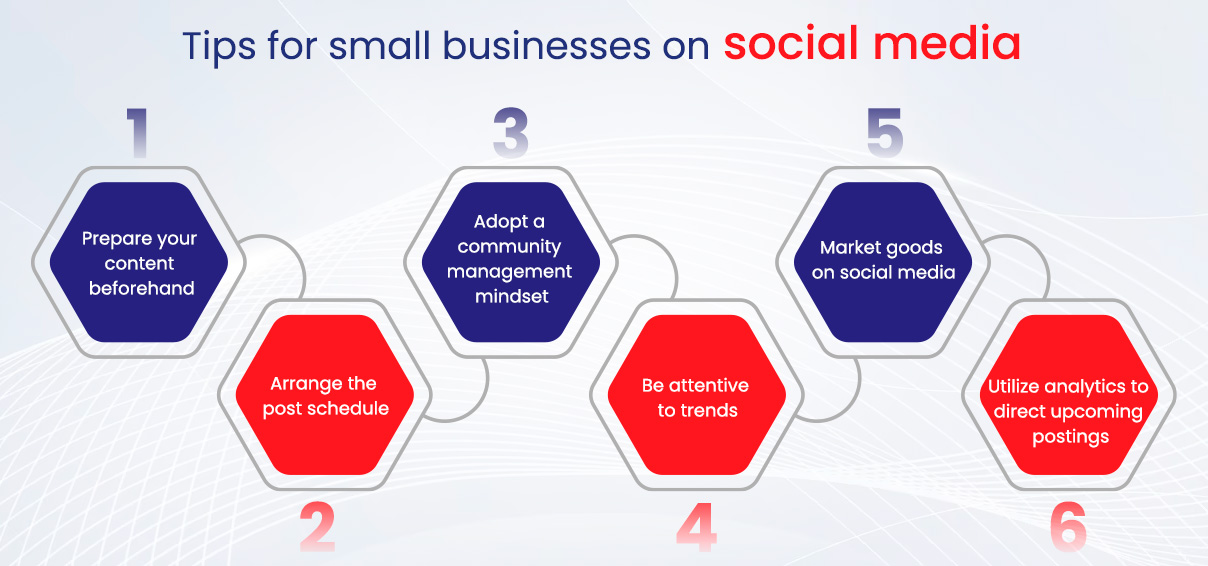 To help you improve your social media marketing strategy and get started, here is some social media advice for businesses.
Prepare your content beforehand
The most common error made by small businesses on social media platforms is haphazardly uploading material. For a long-term, this may actually prove more laborious than just dedicating a small amount of time each day to create your social posts in advance and brainstorming posts. Making a social media content calendar will assist you in organizing your material ahead of time and prevent hurried last-minute decisions.
Arrange the post schedule
You can prepare your social media posts ahead of time and share them at the appropriate times after having that calendar set up. You can set out a specific period of time each day or even each week to create your social media content by using scheduling tools to schedule your posts ahead of time. It works far better than allowing your daily social posting to divert you from other business-related duties.
Adopt a community management mindset
A crucial component of ranking in social media algorithms is community management.It is a must if you want to find a better way to engage your audience. Establishing a community involving your clients via online interactions is known as community management. By engaging with your audience just as much as they do, you can build a network of clients who identify with your business and are more inclined to stick around and make repeat purchases.
Be attentive to trends
It's a good idea to keep an eye on trends in social media so you know what users are searching for when they log in. Social listening is an extremely useful information-gathering technique that can assist you in understanding what your target demographic/prospective audience might be interested in hearing from your business.
Market goods on social media
Social commerce, or being able to sell your items straight from social media channels, is a recent evolution of social media marketing. Its attractiveness lies in the fact that you can eliminate a lot of the obstacles associated with selling products online. Your potential buyers don't need to visit your website and navigate to your product pages because they are already active on social media, making it easy to use social media to market.
Utilize analytics to direct upcoming postings
Monitoring social media trends is crucial for businesses of all sizes to know what's effective and what doesn't. You can monitor your progress over time and see which posts are receiving the most interaction by using social media analytics tools.

When you are creating future material, this information might be quite helpful. If you notice that a certain kind of post is performing well, attempt to duplicate that kind of success in subsequent posts and vice-versa.
Conclusion
A small business's lifeline in the ever-changing landscape of 2023 is a cleversocial media marketing plan and you also need an adept social media marketing agency for small business for this purpose. Social media sites balance the playing field, making it possible for smaller businesses to achieve the desired success.

To receive professional assistance in managing this complex environment, work with a company like DiTech CDM, a top social media agency in Mumbai. It has a track record of success and provides specialized knowledge across a range of digital platforms to help businesses engage customers, grow their online presence, and produce real results.

Small businesses may easily navigate the competitive social media landscape and become successful forces in the industries they serve by utilizing the all-inclusive social media marketing services from DiTech, a social media company in Mumbai.